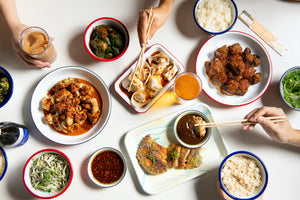 Crafted in NYC
Located in New York City, Milu was born of an enthusiastic exploration of Chinese regional cuisines and a desire to share flavors we love in a casual environment.
The range of ingredients, sophisticated techniques, and richness of flavors found across many regions of China continue to fuel our hunger and our creativity. These same elements inspired the Milu Pantry, which allows us to share our favorite house-made sauces with you.
Shop Milu collection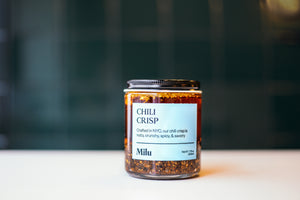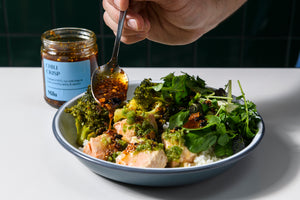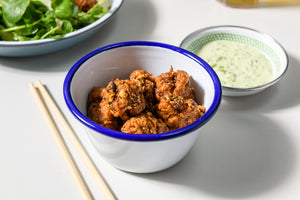 Crafted in NYC, our chili crisp is nutty, crunchy, spicy, & savory. When we decided to make our own chili...
Learn more
Although cobaneros are sometimes smoked, Burlap & Barrel's are sun-dried, which brings out warm, toasty notes. Connie Chung, chef and co-owner of the fast-casual Chinese restaurant Milu in New York, uses them to give flavorful heat to her vibrant chile crisp sauce.
Kate Krader
[With Milu Chili Crisp, Chef Connie] aimed for something more savory than just spicy. Mission accomplished, with two distinguishing characteristics: the salty blast of fermented black beans and an umami boost from dried-shiitake-mushroom powder.
Robin Raisfeld and Rob Patronite
Try its chili crisp, a savory and lightly spicy combination of chili oil, chili flakes, spices and crunchy toasted soy nuts; chili oil, a fragrant, heat-packed finishing oil; hoisin sauce, a mole-like condiment for basically everything; and dumpling sauce, an acidic and umami-packed condiment for more than just dumplings.
Tyler Chin
Chili Crisp and Exquisite Fast Food at Milu
Hannah Goldfield
Made with onion, garlic, chili flakes, and more, [Milu Everything Spice] is sweet, savory, and just a touch spicy. I'll mix it with mayo and tuna for a spin on a tuna salad sandwich or I'll mix it with olive oil as a marinade. And just like the Fly By Jing powder, it's also perfect when sprinkled in popcorn.
Diana Tsui