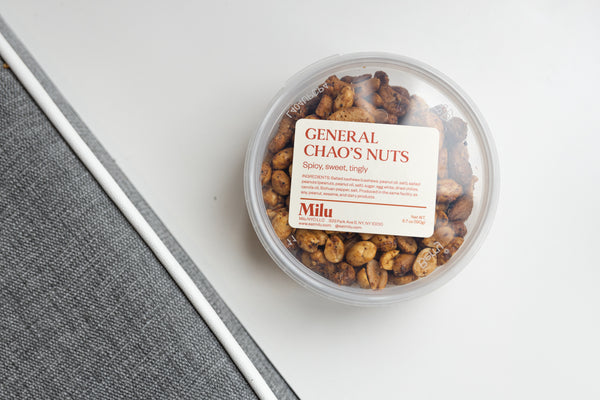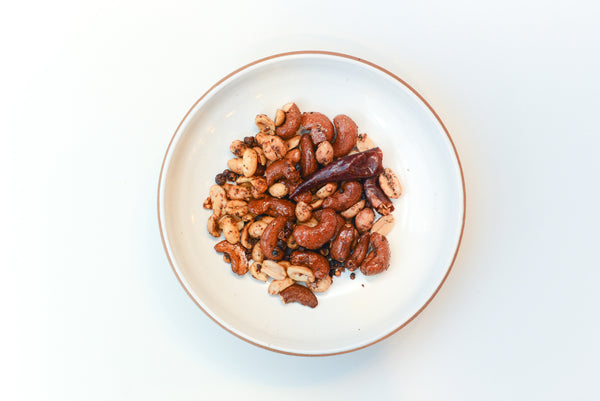 Originally inspired by the street vendors of New York and the Chinese Huangfeihong peanuts, these sweet and spicy nuts have the heat of Sichuan added to the them in the form of Sichuan peppercorns and Tiensin chilies. Don't be afraid to eat the whole chilies, they are quite edible and very delicious. Plus there's the added adventure, one in about every 10 chilies is quite fiery, so be careful!

Ingredients: Salted cashews (cashews, peanut oil, salt), salted peanuts (peanuts, peanut oil, salt), sugar, kosher salt, dried chilies, Sichuan pepper, canola oil, egg white.
190g bag. Gluten Free.