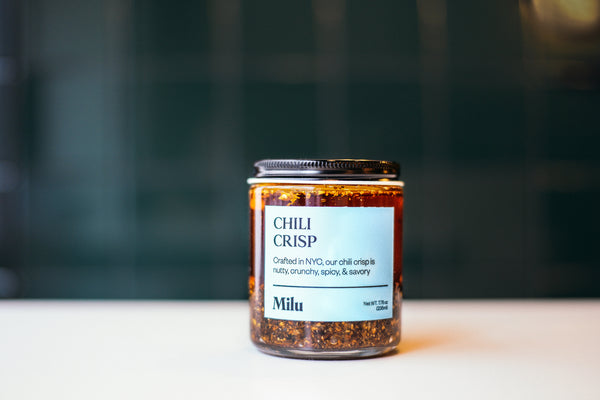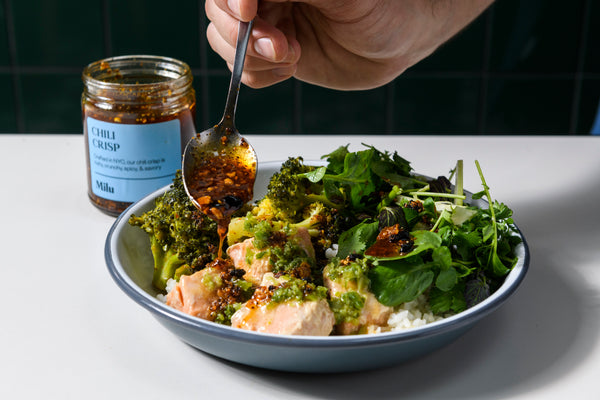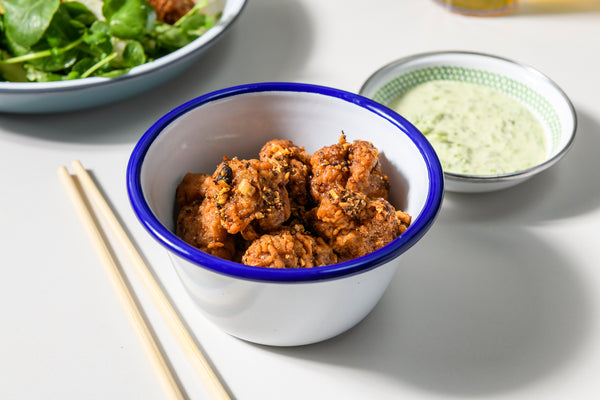 Crafted in NYC, our chili crisp is nutty, crunchy, spicy, & savory.
When we decided to make our own chili crisp, we really wanted to make something that was more savory as opposed to spicy. In addition to a variety of unique chili flakes, such as the traditional Sichuan chili flake and the more unusual cobanero chili, we used a lot of spices, such as cumin, coriander, and cardamom. We felt like this added a lot of depth of flavor and made our chili crisp unique. We also added toasted soy nuts, for extra crunch.
INGREDIENTS: Canola oil, ground chilies, spices, soybeans, preserved black beans, onion, garlic, kosher salt, granulated sugar, mushroom powder. 
Gluten Free & Vegan.
Produced in the same facility as soy, peanut, sesame, and dairy products.