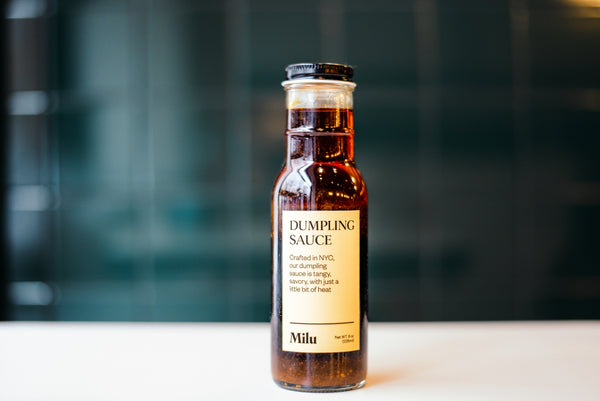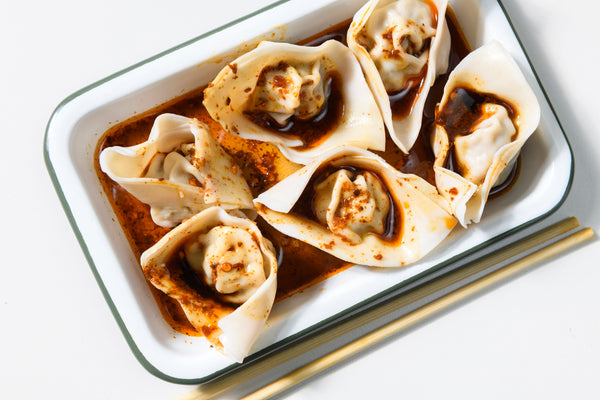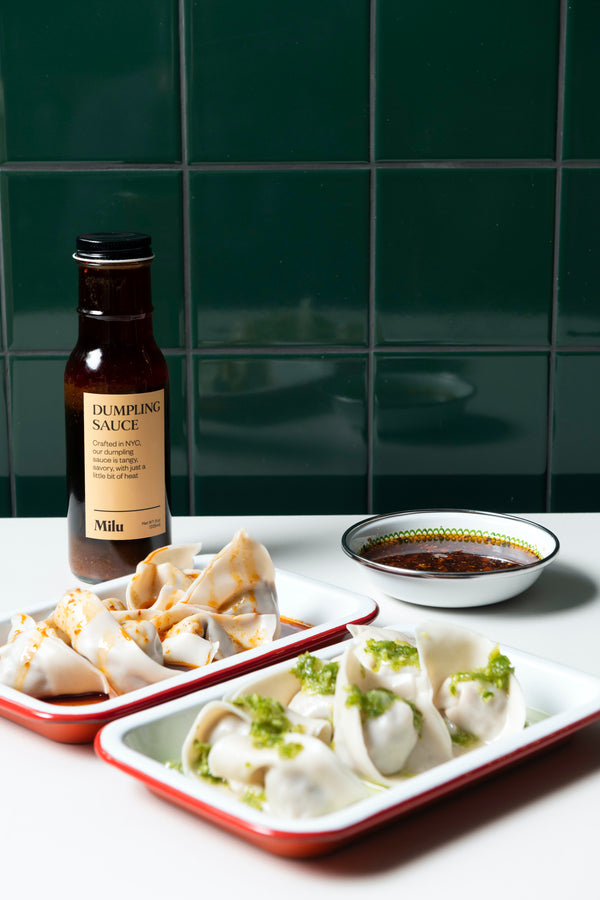 Crafted in our kitchen in NYC, our dumpling sauce is tangy, savory, with just a little bit of heat. 
Our dumpling sauce is exactly what you're looking for to cut through the fatty, juiciness of dumplings – savory soy, a little kick from the chili oil, and a bite of vinegar. But it's also good when you're looking for a little more than what just soy sauce has to offer. Try it for seasoning a stir fry or even just over plain white rice.
INGREDIENTS: Soy sauce (water, soybeans, salt, wheat flour, potassium sorbate), chili oil (canola oil, ground chilies, spices, salt), water, chinkiang vinegar, sesame oil, sugar.
Vegan.
Produced in the same facility as soy, peanut, sesame, and dairy products.